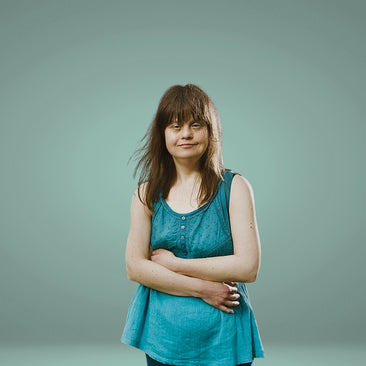 More about Tazia Fawley
Snow in Norway, Framed Canvas
Regular price
Sale price
£84.99
Unit price
per
Sale
Sold out
Snow in Norway was painted by Tazia Fawley, an artist with Down's Syndrome. Tazia really enjoys painting snow-scapes; the luminosity of the snow and the magical colours it creates affording Tazia a creative freedom which she relishes. Tazia generally uses acrylics, finding them a versatile medium, sympathetic to her style of work.
"I'm not trying to copy anyone else, I paint because I love it and it makes me very happy."
Tazia 's pieces take a considerable amount of time to complete and are therefore very precious to her. However, knowing that others appreciate and enjoy her painstaking attention to detail and the thought she puts into each piece is immensely rewarding.
Snow in Norway is presented in a 38mm stretched canvas within a modern, deep, picture frame. The addition of the frame around the canvas creates a completely new form of wall art, quite distinct to a standard canvas or traditional framing behind glass. The frame also sits approximately 5mm from the edge of the canvas creating a floating border. This gallery style framing is really special, you will love it!  
Share