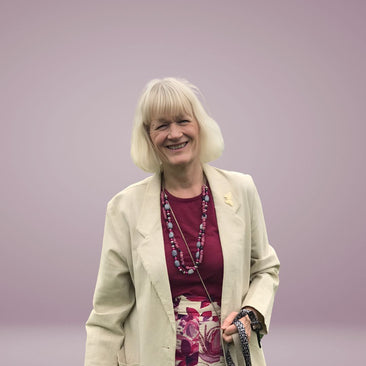 More about Sue Trickey
Prinknash Abbey, Framed Canvas
Regular price
Sale price
£79.99
Unit price
per
Sale
Sold out
Sue is partially deaf and relies heavily upon lip-reading and hearing aids. She will often find herself at the edge of social situations, struggling to hear, unable to participate as she would like to. This can lead to much frustration and has been a factor in some of the mental health challenges she has faced over the years. Art has enabled Sue to express herself in a way she feels she is unable to with words. She also feels that she has a heightened appreciation of the visual and will see things that others may not, keen to hone in on the detail of a scene or the variance in colour and tone.
Sue, "As an artist there are often days when I feel like my painting might well end up in the bin. (Occasionally they do!!) There were moments like that with [Prinknash Abbey] but I am glad I persevered".
Sue began Prinknash Abbey "plein-air" painting. However, there was just too much detail to be captured in one sitting and Sue had to return numerous times, before putting the finishing touches to the piece in her home studio. She wanted to capture something of the peace and natural beauty of this special place. We think she did exactly this and are now trying to find an occasion to visit this magical place ourselves! Sue has also added the words 'Eden' into the scene, hidden on butterfly wings in the foreground, as a nudge to the tranquillity and peace of the beautiful English scene.
Share