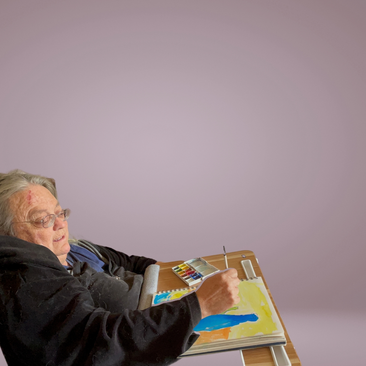 More about Ceridwen Powell
Isolated System IV, Framed Canvas
Regular price
Sale price
£79.99
Unit price
per
Sale
Sold out
Ceridwen lives in Montgomeryshire and feels a deep connection to the natural world and landscape which surrounds her. She is exceptionally hard-working and committed to her artwork despite numerous challenges, including the complexities of living with Fibromyalgia. Isolated System IV is one of a series of 10 acrylic paintings , which are on the theme of the environment.  
"It is a law of thermodynamics that in an isolated system there can be no endless growth, when resources are used up they cannot be recreated and the system is depleted.  The Earth is an isolated system and humans are using up its resources more and more and causing more and more damage, and we will soon reach breaking point."
Our framed canvas is a 38mm stretched canvas within a modern, deep, picture frame. The simple addition of the frame around the canvas creates a completely new form of wall art, quite distinct to a standard canvas or traditional framing behind glass. The frame also sits approximately 5mm from the edge of the canvas helping create a floating border. This gallery style framing is really special, you will love it!
Share