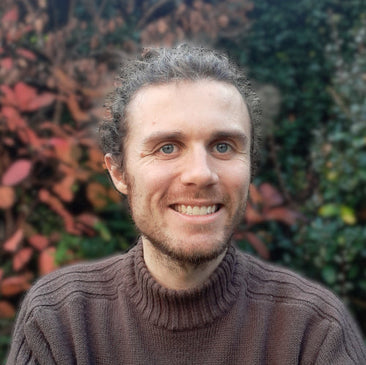 More about Tom Griffiths
Smiling to the Camera, Framed Canvas
Regular price
Sale price
$90.00
Unit price
per
Sale
Sold out
Art is Tom's great passion in life. He is intrigued by the feelings of his subjects, how they are multi-layered, some fleeting, some constant. His portraits show a deep rooted need to understand and connect. This is not something that is always easy for Tom in day-to-day life. Tom has a receptive language disorder which means he can struggle to understand words and connect language with ideas. Here he gives insight into Smiling to the Camera which was painted from a photograph taken in Guernsey,
"Heat and shade were two things I wanted to combine. I tried to make sure acne has the same movement as the marks on his face, which were oils and zest spirits. I wanted to combine the process with the effects of light and dark. It brings light to the face. He enjoys the appearance he has, and makes us all know that. "
After a number of set backs, Tom is admirably throwing himself into his artwork, honing his skills and building a portfolio of really exceptional work. We are right behind him!
Our framed canvas is a 38mm stretched canvas within a modern, deep, picture frame. The simple addition of the frame around the canvas creates a completely new form of wall art, quite distinct to a standard canvas or traditional framing behind glass. The frame also sits approximately 5mm from the edge of the canvas helping create a floating border. This gallery style framing is really special, you will love it!

Share