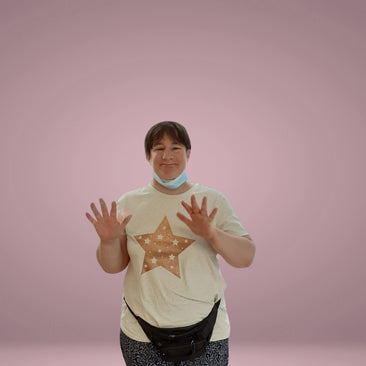 More about Debbie Cliff
Rainbow, Greeting Card
Regular price
Sale price
£3.00
Unit price
per
Sale
Sold out
Debbie was encouraged to join Artrack, an art group run by the National Autistic Society, following the 2020 Lockdown. Debbie settled in quickly and soon found a quiet area, away from the main hubbub of the studio, where she could work, listening to music. She explained to Art Rabble how happy being in the studio now makes her and how proud she is of the work she has produced.
Debbie takes inspiration from rainbows (in any form!), cats, dogs and flowers. Her style is bold, colourful and vibrant. It conveys a sense of joy which is somehow infectious. Debbie will herself admit she is quite prone to getting into mischief, that she enjoys laughing and being cheeky. Maybe this is why it is hard to contemplate Debbie's work without smiling.
Rainbows is printed on high-quality 330gsm Fedrigoni card.
Share