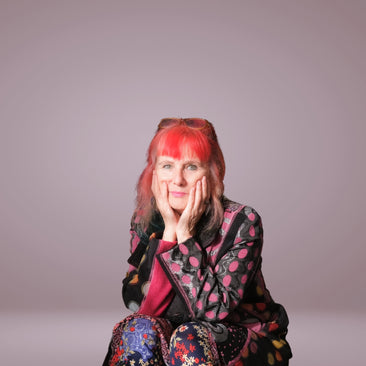 More about Michelle Baharier
Did you Clap for the NHS? Fine Art Print
Regular price
Sale price
$90.00
Unit price
per
Sale
Sold out
During the Pandemic, many people stood outside their front door clapping?  Were you one of them, for me it was my only contact with others for about six weeks due to ill-health. This painting was made to thank the medical staff who saved people's lives and the life of my partner.
This painting is a poignant reminder of the sacrifices made by frontline medical staff, on a daily basis, during the Coronavirus pandemic. Living through this unprecedented time, the isolation it forced upon us and the threat to life it posed, has changed so many of us. This print asks us to reflect on who we were before the pandemic and who we are now. Are we different? Are we better? Could we be?
Did you Clap for the NHS? is printed on Hahnemühle Photo Rag (308gsm) using giclée printing. This is a heavy-duty, vegan certified matte paper made of 100% cotton rag with a natural white tone and excellent black saturation. It has a soft texture with a lightly defined felt structure. 
Share